About Us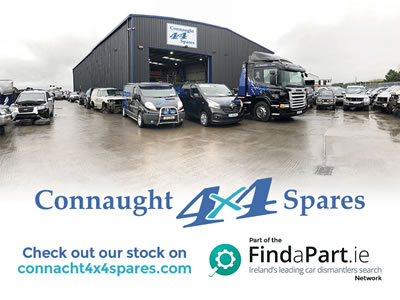 Connaught 4X4 Spares was established in 2012 by Ollie Burke and has developed a great reputation in the west of Ireland for quality used 4x4 parts.
Ollie comes with a wealth of both experience and enthusiasm for 4x4 and has an enthusiastic team working with him, which allows for prompt delivery and excellent customer service.
Vehicles are updated as they come in ensure they are visible to customers.
Waste Facility Permit No. WFP-G-17-0006-01